Preorder your Camp Leach T-shirt right here! These are brand new reminders of another time and place.
This is a Gildan G500 100% cotton t-shirt. It's a midweight cotton tee that's not only comfortable but durable too.
When you preorder, you're not purchasing the shirt just yet. The way it works with any tee shirt vendor is the more shirts you order, the less it costs per piece. By committing to a purchase, you help lower the cost per unit for everyone.
Preorders will be accepted through September 15, 2023. At that point, I will send everyone an email with the final cost and a link to pay. I'll place all the orders at the same time and have them shipped to my home in Norfolk where I'll fulfill and ship to you. I'm already set up to do all that through my business anyway.
The whole process from preorder to delivery will take 30-45 days.
By the way, I'm a real person and an alum Camp Leach camper (1976, 1977) and counselor (1978, 1979). I started the I Went to Camp Leach Facebook page several years ago and am so delighted to see how it has brought many people back together and sharing their memories of our magical place.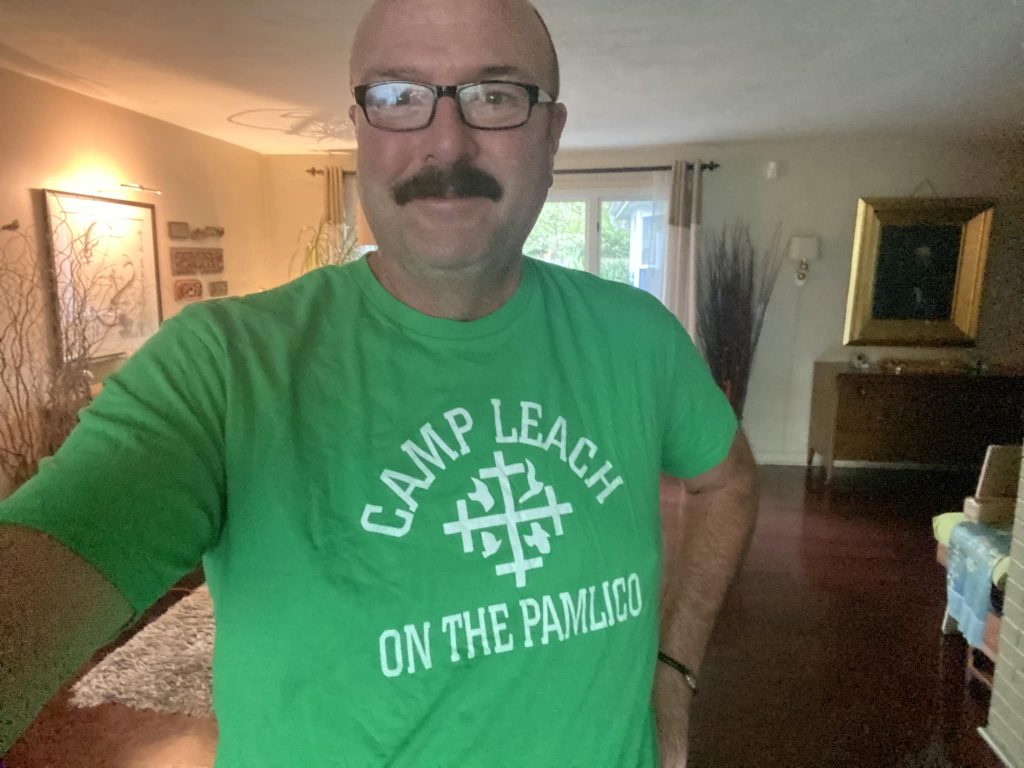 You can email me any time with any questions about this process.
To preorder, please complete the form below: